| | |
| --- | --- |
| Military-Promotions.com offers custom & personalized gifts & awards | |
800-520-1691
| | |
| --- | --- |
| | Award Medals |

Die Cast Medals 1.5
Zinc Die Cast Award Medals up to 1.5 in.
DC-901
Die Cast Medals 2
Zinc Die Cast Award Medals up to 2 in.
DC-900
Die Struck Medals 1.5
Die Struck Solid Brass Award Medals up to 1.5 in.
BL-2040
Die Struck Medals 2
Die Struck Solid Brass Award Medals up to 2 in.
BL-2050
Die Struck Medals 2.5
Die Struck Solid Brass Award Medals up to 2.5 in.
BL-2061
Ribbons
Choose from different color combinations for our drape and award medals.

Rubber Mold Medals 1.5
NO DIE CHARGE, NO MOLD CHARGE, NO SPECIAL SHAPE CHARGE
SL-211
Rubber Mold Medals 2
NO DIE CHARGE, NO MOLD CHARGE, NO SPECIAL SHAPE CHARGE
SL-206
Rubber Mold Medals 2.5
NO DIE CHARGE, NO MOLD CHARGE, NO SPECIAL SHAPE CHARGE
SL-210
| | | | |
| --- | --- | --- | --- |
| | Die Cast Medals 1.5 | | |





Part Number
DC-901
Size
1 1 /2 medal with 30 x 7 /8 ribbon
Production Time
3-4 weeks after proof approval
Copy Area
up to 1 3/8
Packaging
Bulk tissue and banded
Materials
zinc alloy
Product Detail
NO LESS THAN MINIMUM AVAILABLE ON DIE CAST MEDALS
Standard Finishes: Antique gold, antique silver and antique copper.
Optional Finishes: Bright gold or bright silver .20 each.
Die Charge: $550.00 for a simple die; $675.00 for a more intricate design.
Second side die charge $200.00 for a simple die and $275.00 for a more intricate design.
These are approximate costs. Actual costs confirmed upon receipt of artwork.
Colorfilling: .30 each per color per side.
General Information for all items on this page:
Optional Packaging: Acrylic box .40 each; 2-piece box .30 each; display box for 2 inch medal $1.20 each. Proof: 15 work days (if requested)
Repeat Orders: $36.00 set-up.
Ribbons:
• Standard: Multi-colored (red, white and blue).
• Contact factory for other available colors for an additional .25 each.
• One color silk-screened imprint .40 each per side; copy area 6 x 1 /4.
• Set-up charge: Straight line copy $15.00 logos $36.00 .
• Split ring key attachment .12 each.




| | | | | |
| --- | --- | --- | --- | --- |
| Quantity | 1500 | 2500 | 5000 | 10000 |
| Retail Pricing | $1.98 | $1.90 | $1.67 | $1.45 |
| | | | |
| --- | --- | --- | --- |
| | Die Cast Medals 2 | | |





Part Number
DC-900
Size
2 medal with 30 x 1 1 /2 ribbon
Production Time
3-4 weeks after proof approval
Copy Area
up to 1 7/8
Packaging
Bulk tissue and banded.
Materials
zinc alloy
Product Detail
NO LESS THAN MINIMUM AVAILABLE ON DIE CAST MEDALS
Standard Finishes: Antique gold, antique silver and antique copper.
Optional Finishes: Bright gold or bright silver .20 each.
Die Charge: $550.00 for a simple die; $675.00 for a more intricate design.
Second side die charge $200.00 for a simple die and $275.00 for a more intricate design.
These are approximate costs. Actual costs confirmed upon receipt of artwork.
Colorfilling: .30 each per color per side. Optional Packaging: A c rylic box .40 each; 2-piece box .30 each; display box for 2 inch medal $1.20 each. Proof: 15 work days (if requested. Repeat Orders: $36.00 set-up.
Ribbons:
• Standard: Multi-colored (red, white and blue).
• Contact factory for other available colors for an additional .25 each.
• One color silk-screened imprint .40 each per side; copy area 6 x 1/4.
• Set-up charge: Straight line copy $15.00 logos $36.00 .
• Split ring key attachment .12 each.

| | | | | |
| --- | --- | --- | --- | --- |
| Quantity | 1500 | 2500 | 5000 | 10000 |
| Retail Pricing | $2.38 | $2.28 | $1.96 | $1.65 |
SEARCH FOR MORE:
MEDALS MEDALLIONS COINS RIBBONS
SEARCH ENTIRE DATABASE BY KEYWORD OR THEME HERE: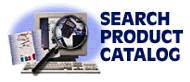 ANY ITEM FOUND CAN BE CUSTOMIZED TO A MILITARY OR PATRIOTIC THEME!!
Please call 401-841-5646 for info or questions on all our military related gifts & awards.
We are not limited to our web promotional products...we can offer you any product with your custom logo or message.
Just search our extensive product database by item name. Call us today with your special request.
SEARCH OUR ENTIRES PRODUCT DATABASE
WE CAN ADD YOUR MILITARY, PATRIOTIC OR ORGANIZATION LOGO TO ANY PRODUCT
LIVE HELP! 401-841-5646 800-520-1691
home | search products | contact us | specials shipping + ordering information closeouts artwork | disclaimer
1151 Aquidneck Avenue, Suite 498, Middletown, RI 02842 USA