LIVE HELP 401-841-5646 or 800-520-1691
All LAPEL PINS as low as .89 each! pg 2
100pc@ 1.99 ea. 250pc: 1.69ea 500pc: 1.39 1000@ 1.19 2500 @ .99 5M @ .95 10M@ .89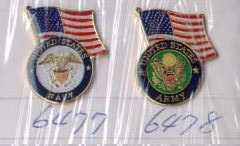 NEW!!!! Available for Army, Navy, Marine Corp, and Air Force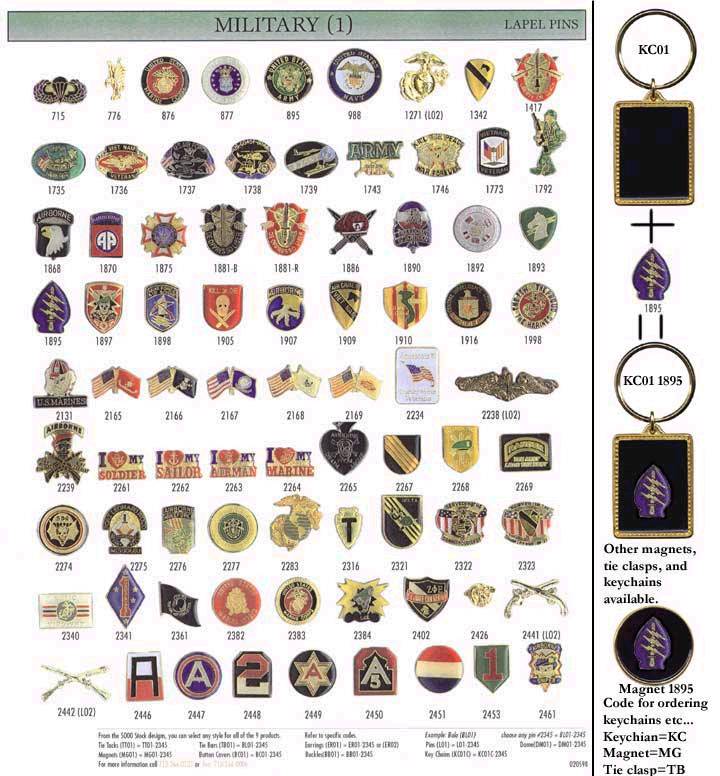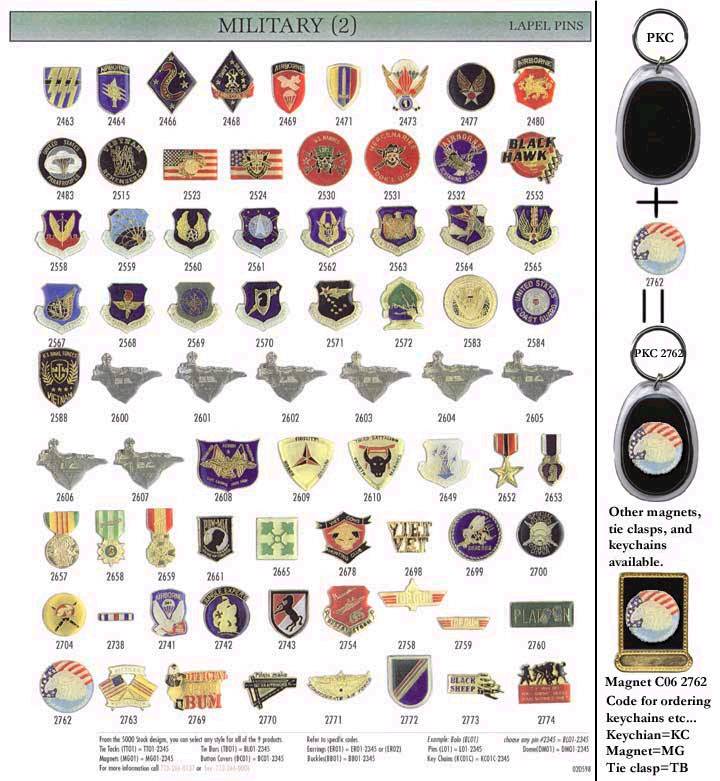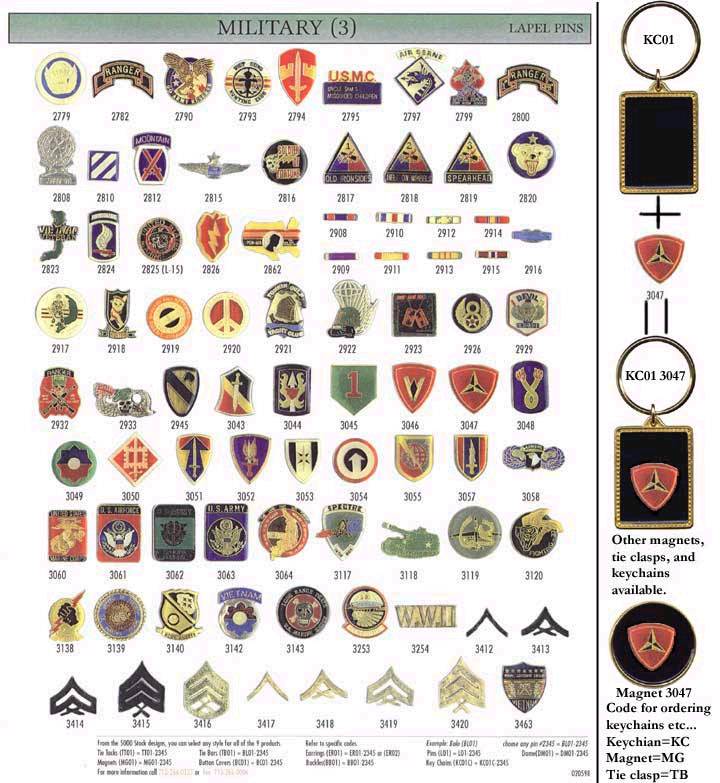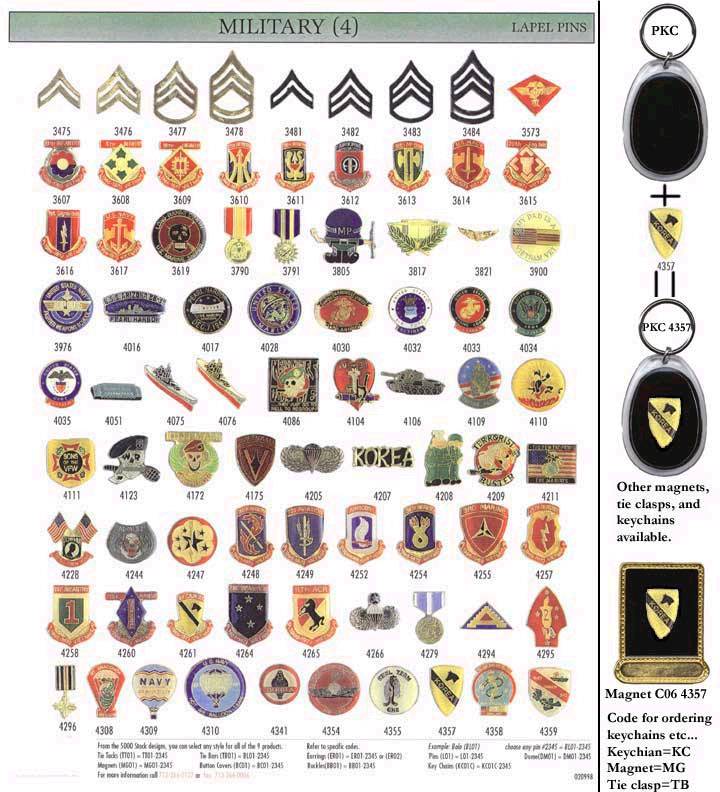 100pc@ 1.99 ea. 250pc: 1.69ea 500pc: 1.39 1000@ 1.19 2500 @ .99 5M @ .95 10M@ .89
PAGE 2 of Military Pins Auto Ribbon Magnets
SEARCH ENTIRE DATABASE BY KEYWORD OR THEME HERE: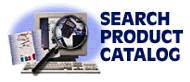 ANY ITEM FOUND CAN BE CUSTOMIZED TO A MILITARY OR PATRIOTIC THEME!!
Please call 401-841-5646 for info or questions on all our military related gifts & awards.
We are not limited to our web promotional products...we can offer you any product with your custom logo or message.
Just search our extensive product database by item name. Call us today with your special request.
SEARCH OUR ENTIRES PRODUCT DATABASE
WE CAN ADD YOUR MILITARY, PATRIOTIC OR ORGANIZATION LOGO TO ANY PRODUCT
LIVE HELP! 401-841-5646 800-520-1691
home | search products | contact us | specials shipping + ordering information closeouts artwork | disclaimer
1151 Aquidneck Avenue, Suite 498, Middletown, RI 02842 USA
Copyright © Military-Promotions.com. All Rights Reserved.

Sales Inquiries: EMAIL ARTWORK REQUIREMENTS